Giżycko was the home to 55 competitors from 12 countries during the Raceboard Masters World Championships.
The largest town in the region, located at the very heart of the Great Masurian Lake District welcomed the sailors with beautiful sunny weather, but weak wind prevailed in all 9 races sailed on lake Niegocin.
The organisers and race committee did a very good job at hosting the event, racing and off-the-water activities definitely delivered positive vibes and energy to all. And although there was not enough wind to start racing in two of the five race days everybody should be going home in good spirits.
Joao Rodrigues won the overall and grandmaster classification become 2017 Master World Champion. "I love the class and sailing here in the class was quite challenging. Some of the races were very funny and it's not over yet but it has been but it's been a wonderful event. Congratulations for the organisation, you've done it perfectly." – he said. "The main difference between sailing here and in my home in Madeira is the waves and depth. The average being 300m near the island and around 20m here on the lake." – added the multi-time Olympian.
You can see the full interview with Joao, including windsurfing development in Portugal, here:
Mirosław Malek from Poland and Patrik Pollak from Slovakia came second and third in the men's fleet, but it was close. Patrik just one point behind Mirosław and on equal points with fourth in the general classification Dominik Ptak.
Anto La Balilla Gutierrez took the crown in the ladies winning 5 of the 9 races and distancing her rivals Ilona Grinberga from Latvia and Joanna Scherer from Poland.
As always in the Masters fleet we had some real sailing legends. This time the oldest sailor on the start line was, born in 1940, Heinz Haeussler from Germany. Just goes to show that this is a sport for all ages. Top threes in all divisions can be found below.
Next stop for the Raceboard class will be the World Championships in Salou, Spain.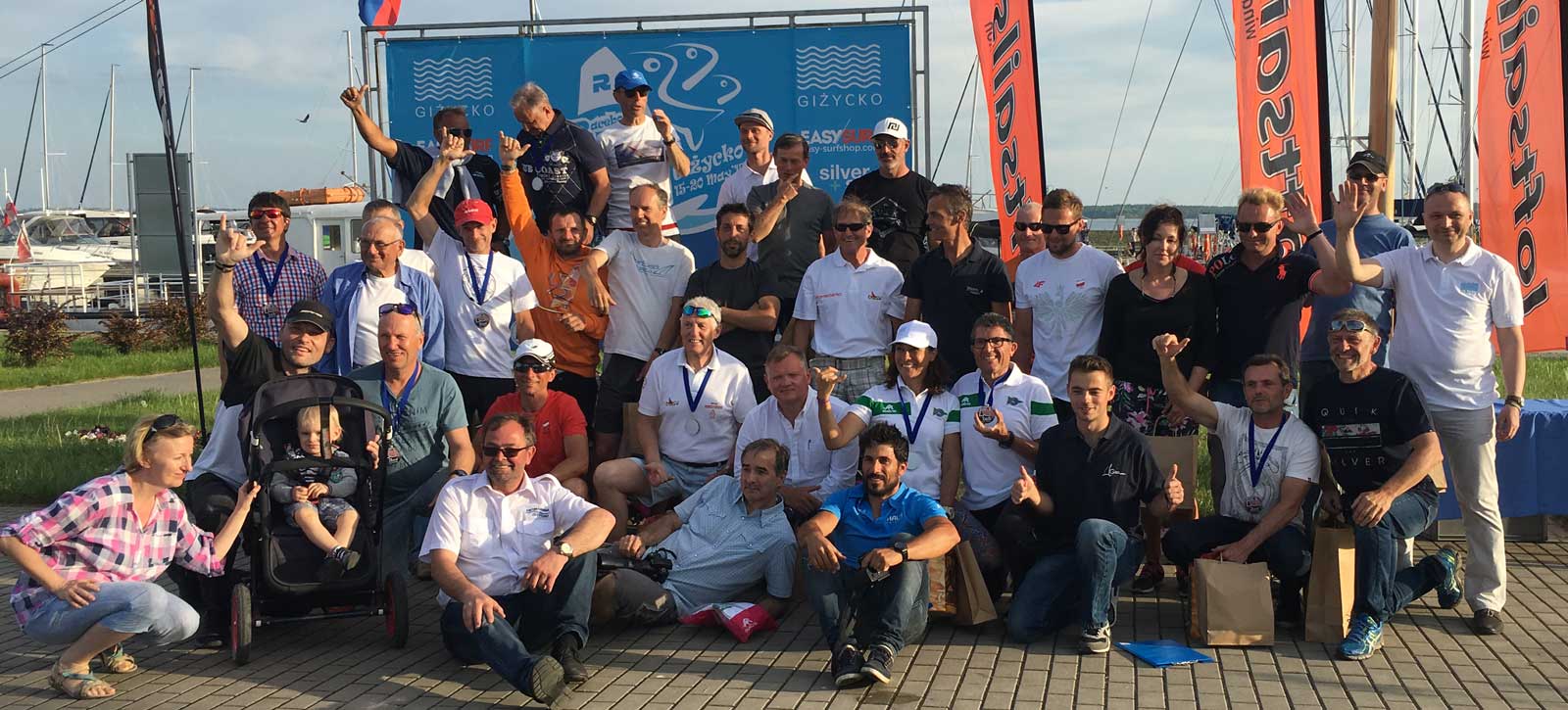 Women overall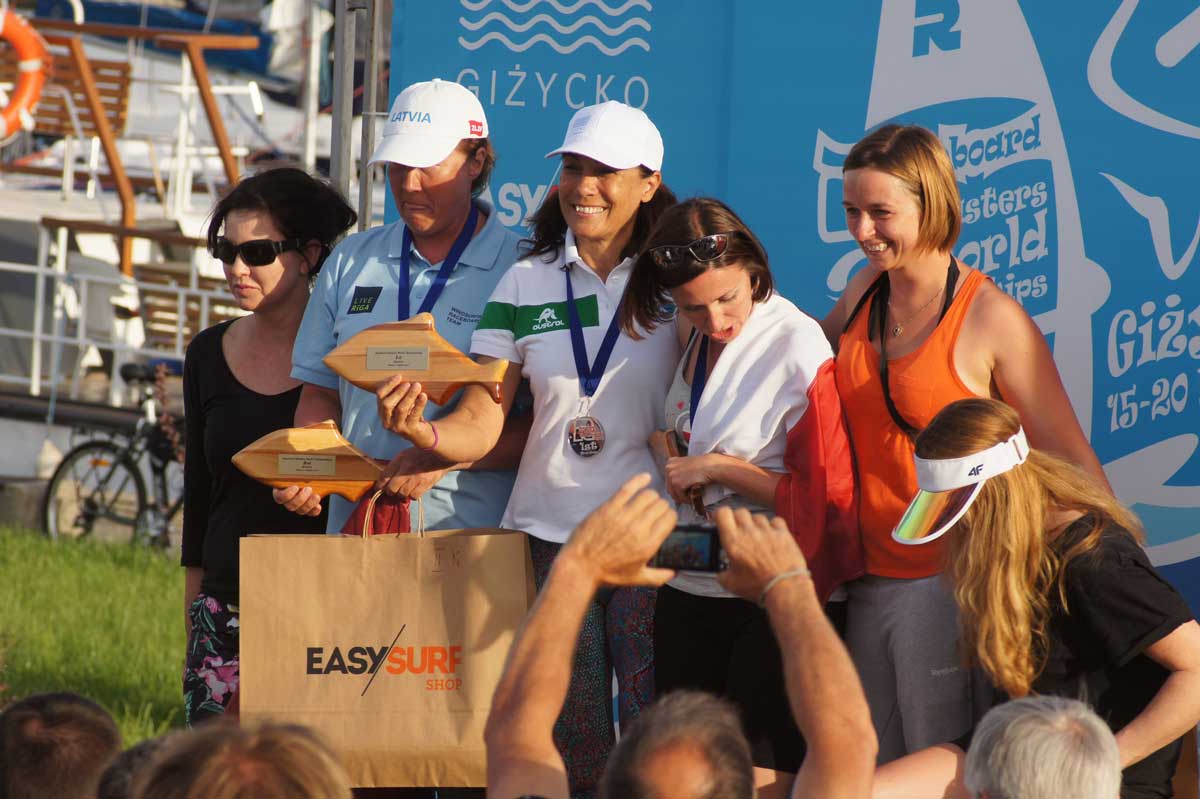 1. Anto La Balilla Gutierrez ESP 11
2. Ilona Grinberga LAT 18
3. Joanna Scherer POL 113
Men overall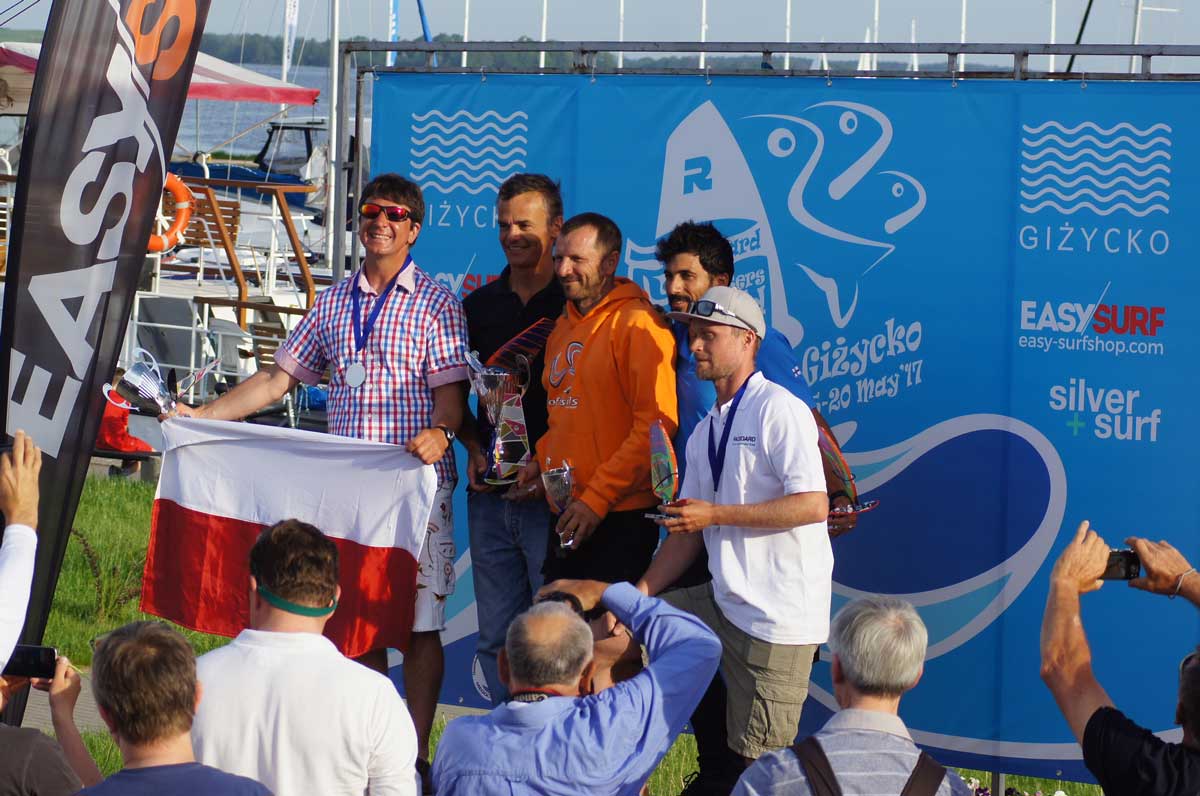 1. Joao Rodrigues POR 7
2. Miroslaw Malek POL 33
3. Patrik Pollak SVK 1
Subcategories:
Master Men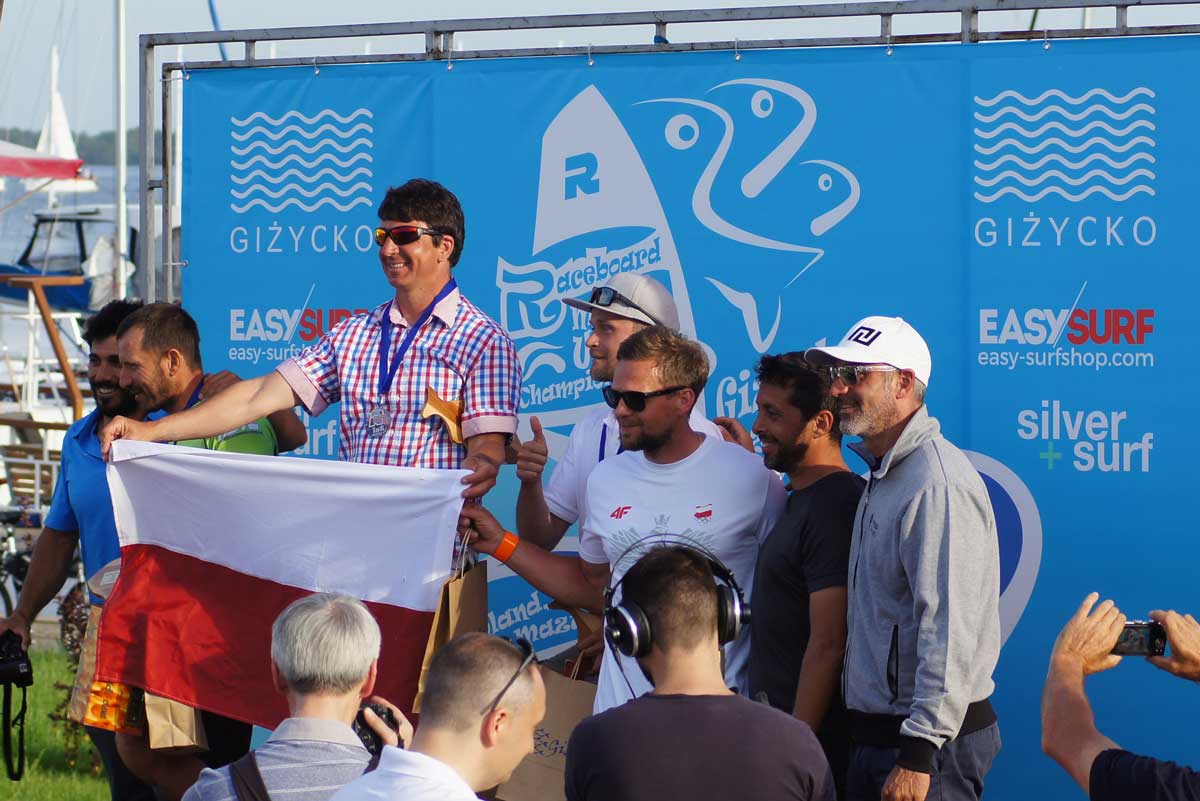 1. Miroslaw Malek POL 33
2. Patrik Pollak SVK 1
3. Dominik Ptak POL 155
Grandmaster Men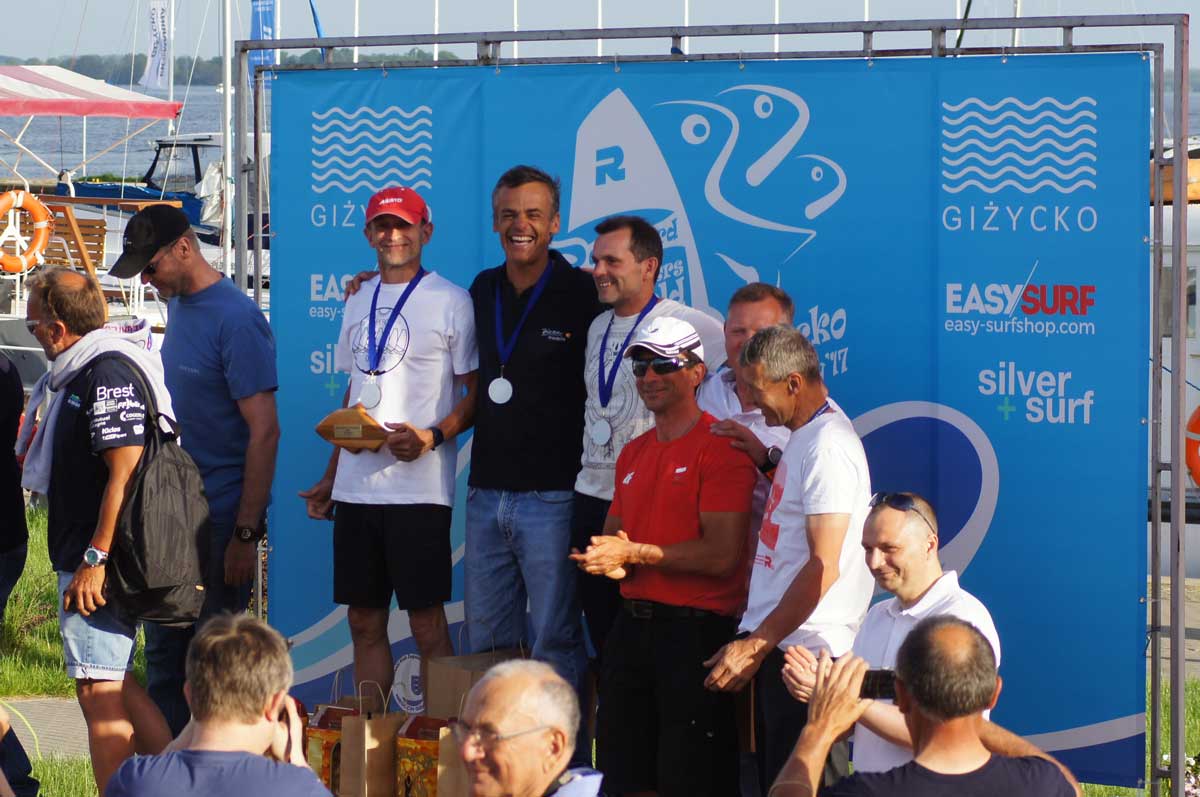 1. Joao Rodrigues POR 7
2. Karol Beranek SVK 17
3. Jan De Muyer BEL 113
Veteran Men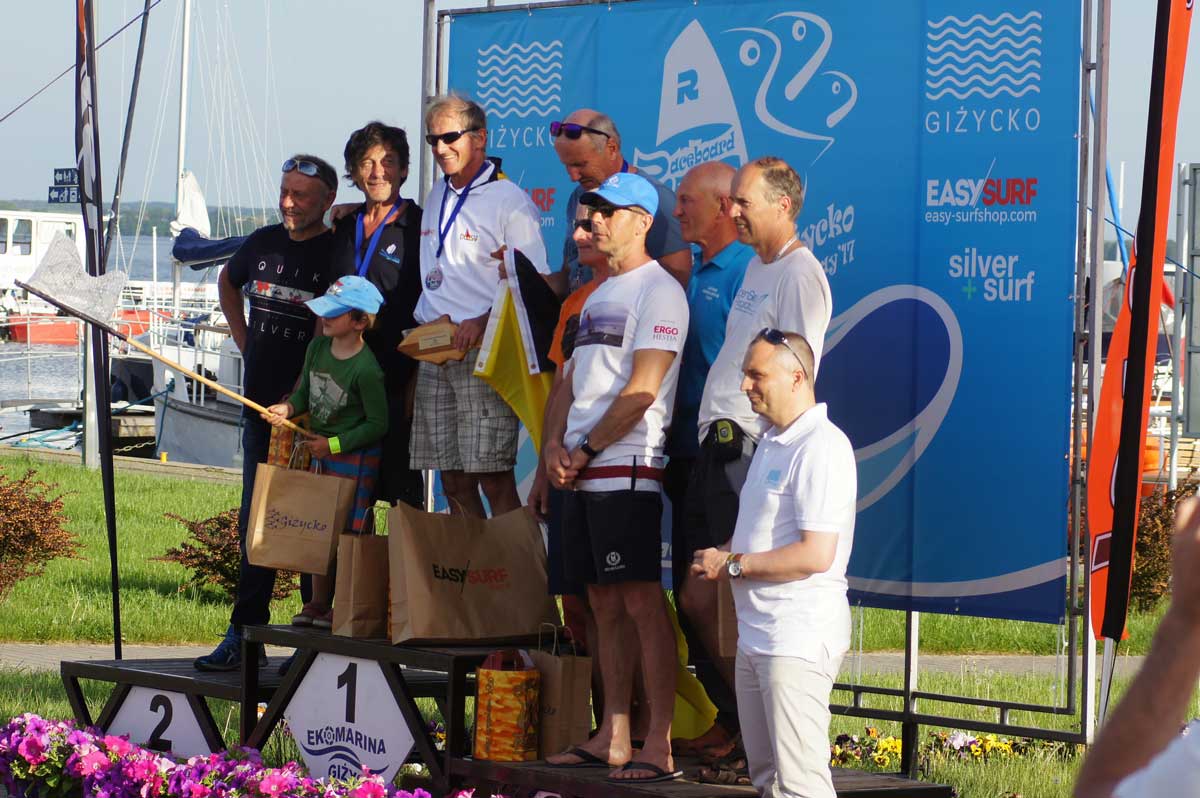 1. Frank Spoettel GER 114
2. Pierre Buren FRA 1881
3. Bernd Neumann GER 9
Super Veteran Men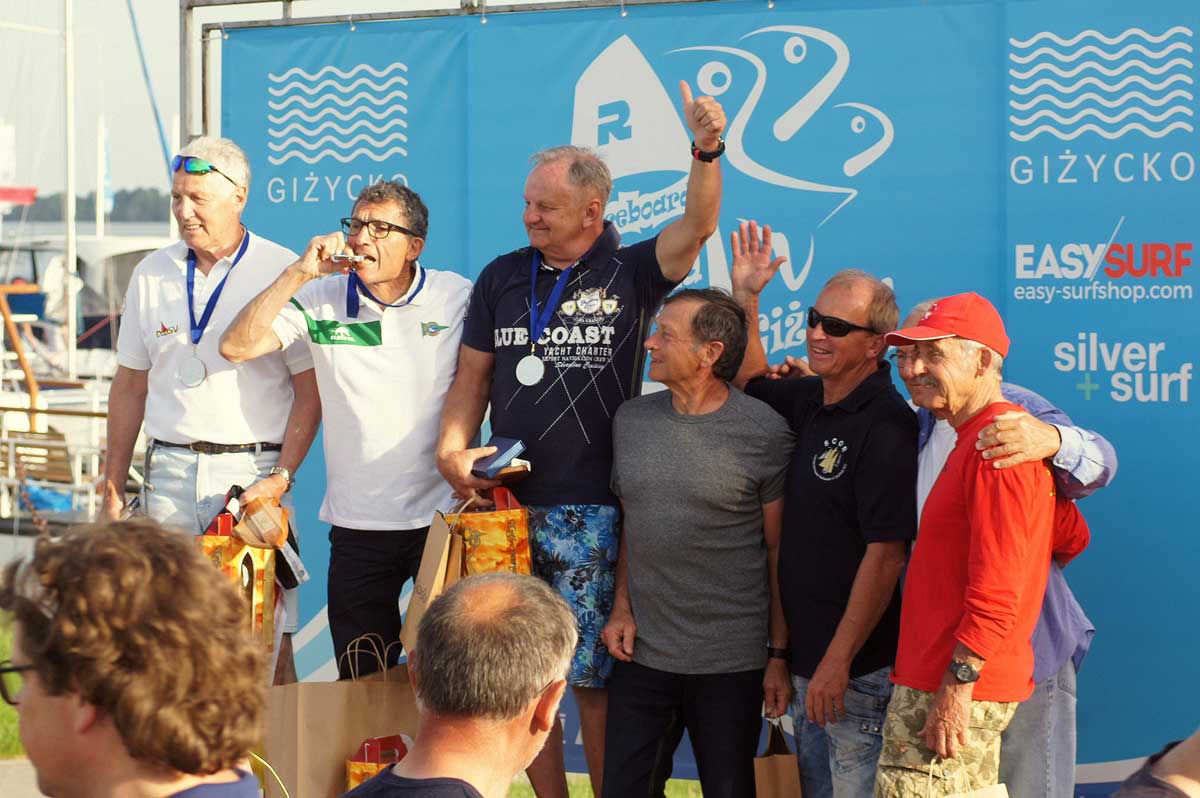 1. Paco Manchon ESP 95
2. Heiner Homrighausen GER 201
3. Lubomir Mielec CZE 8
Final Results Men
Final Results Women
CLOSING CEREMONY
Related galleries